Published in 2022 to celebrate the Berkshire Ornithological Club's 75th anniversary, this lavishly illustrated, full-colour, 32 page booklet reviews the changes in the Royal County's landscapes and breeding birds since 1947. It was written by Renton Righelato, and turned out to be his last contribution to the BOC.
Changes in agriculture, changes in woodland management, urban growth and extensive development of wetland reserves have driven major changes in our breeding birds. Despite losses and serious declines in some much-loved species, the last 75 years have seen a substantial increase in the number of bird species breeding in Berkshire.  Eleven species that bred in 1947 no longer breed in the county, but 32 new breeding species have arrived!
You can read a review of Berkshire's Birdscapes here on Birdguides and below are some sample pages on downland birds.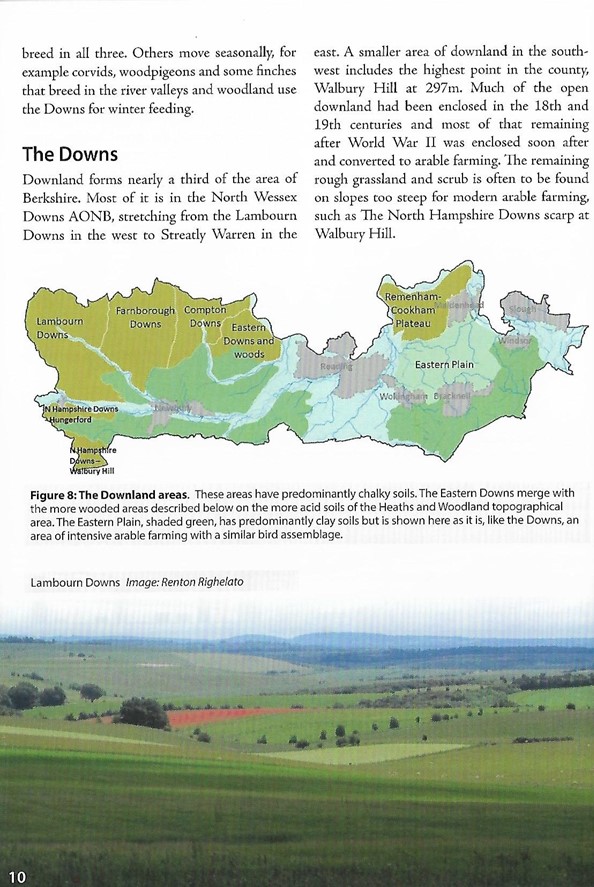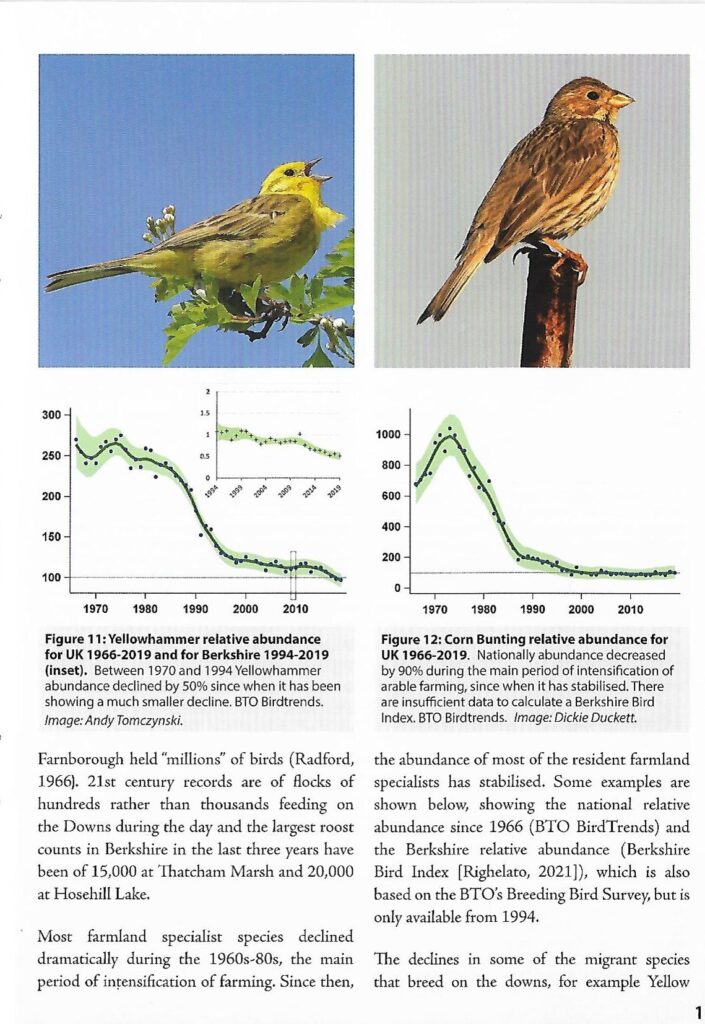 We hope that this booklet will not only be of interest to birdwatchers, but also of assistance to those involved in planning and nature conservation. To accompany the booklet, Renton Righelato and Neil Bucknell have created an annexe listing the species considered to be birds of conservation concern locally, with estimates of the local breeding populations in the county.
Copies of Berkshire's Birdscapes can be obtained from the Berkshire Ornithological Club at Club meetings (price £5, BOC members receive a copy free) or by completing and returning the order form. All sales proceeds go to Club funds. The annexe can be downloaded via the link above.
Trade enquiries: Brian Clews, brian.clews@btconnect.com, tel 01628 526091