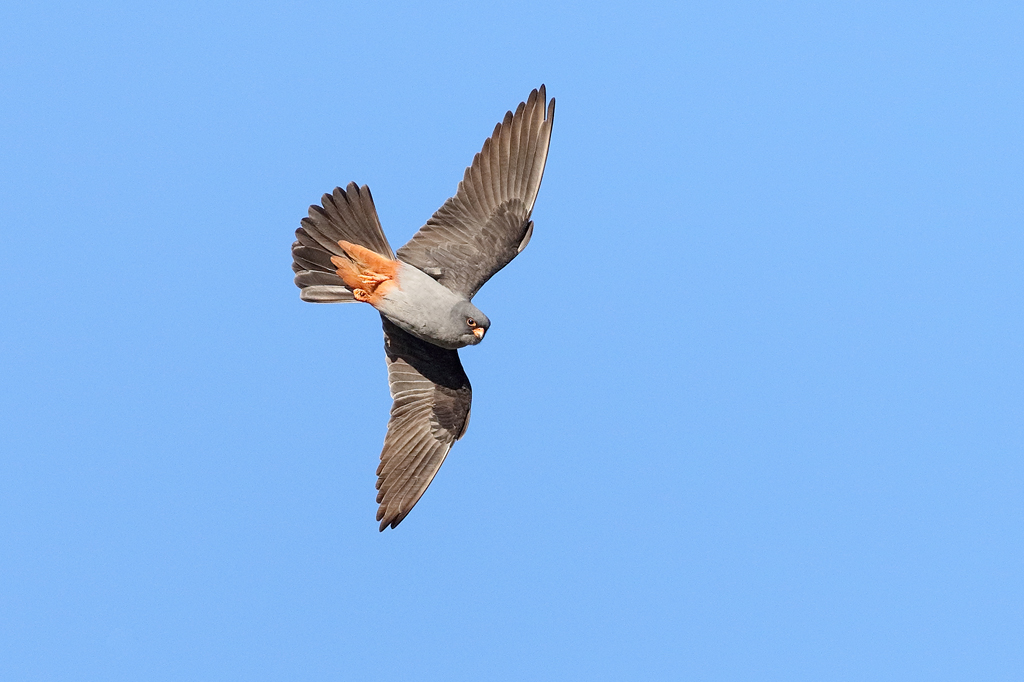 As the judges said on the evening, the quality of the entries just keeps getting better and better, and certainly there were plenty of splendid pictures for the audience to enjoy, and the judges to comment on and mark. And there was not that much wrong with the pictures that had to be eliminated before the night either, as the audience could see when they were shown before the main competition judging started.
As usual the judges chose winners and runners-up in each of the three categories – Portrait, Action/Behaviour and Flight – before the audience voted to select the outright winner and new holder of the Gordon Langsbury Cup. The vote was unusually close, with each category winning picture having good support, and only after careful counting was a decision reached, with Mike McKee's stunning picture of a flying male Red-footed Falcon coming out on top. Amazingly, when the actual names of the winners was announced, it was realised that Mike McKee had won each of the categories and hence he would have become the new trophy holder regardless of how the vote turned out!
The prize winners were as follows :-
Portrait Category :-
Winner : Mike McKee (Penduline Tit)
Runner-Up : Bill Watts (Lapwing)
Action/Behaviour Category :-
Winner : Mike McKee (Hoopoe)
Runner-Up : Ken White (Keel-billed Toucan)
Flight Category :-
Winner : Mike McKee (Red-footed Falcon)
Runner-Up : John Walker (Avocet)
Congratulations go to all of the prize winners, especially to Mike McKee for the quality of all of his pictures. And commiserations to all those who entered and went away empty handed – no doubt the comments of the judges will have helped to improve their chances for next year!
Thanks go to the judges, Dickie Duckett and Mike Lane, for all the effort that went into the difficult task of marking and selecting the winners, and to Colin Wilson for all his work in setting up the whole competition. More thanks are also due to Mike for the use of his projector which immeasurably improved the quality of the projected images and, no doubt, enhanced everyone's enjoyment of the evening.
See the 2016 winners' gallery here.