BOC Photographic Competition 2012 ? Results
We are delighted to have yet another new winner of the competition, Brian Winter with his superb image of a hovering Kestrel. Brian is the first winner of the new Gordon Langsbury Memorial Trophy. The winner of the Flight section, it was challenged by a number of truly special entries including the runner up, a Red-tailed Tropicbird under attack from a Magnificent Frigatebird by Ken White.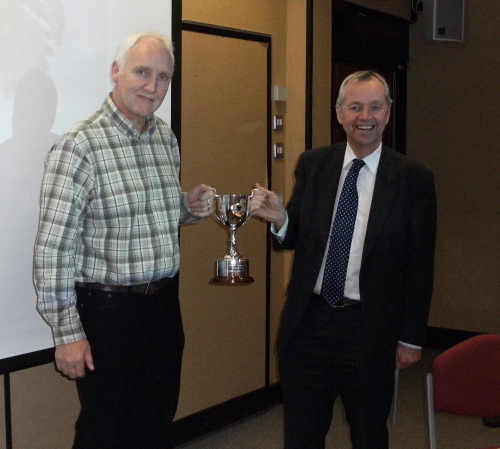 In the Portrait section the judges were faced with a large and high quality entry. In the end, John Walker?s beautiful Snowy Plover edged a cracking Moussier?s Redstart from Mike McKee. In the Behaviour/Action category, another startling array included the winning Kingfisher with a fish by Dave Bartlett, last years cup winner, who also took the runner up slot with his Oystercatcher feeding on a Mussel bed.
Over 150 entries gave the evening a busy feel but the judges, Dickie Duckett and David Cromack offered valuable comments and advice for the big member gathering. Each year the quality has edged upwards to today?s superbly high standard.
Our sincere thanks go to Dickie and David and to Ted Rogers, our scorer. Most of all we applaud the members who submitted entries, all of whom added to the enjoyment of the evening. We also wish to thank London Camera Exchange for providing vouchers to the winners and runners up in each category.
All the section winners and runners up are shown here.
Colin Wilson –
19 March 2012