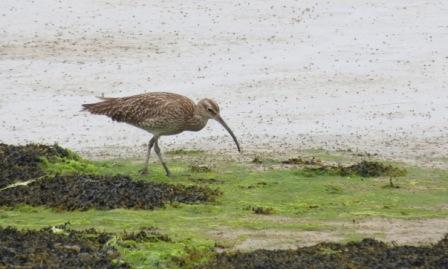 Whimbrel favour this site.
Saturday 24th October 2020
Selsey is a prime sea-watching site for skuas, divers and other sea birds and is worth an early start. Dress warm!
Alternatively come later to enjoy superb birding around Pagham Harbour, where waders, raptors and passage passerines are usually plentiful. Among the many Whimbrel there in 2015 was a Hudsonian Whimbrel, now reinstated as a full species.
Meet at 7.15 a.m. at Selsey for sea-watching. Meet at seaward end of Grafton Rd (SZ855921 / PO20 0JA) (parking there or at sea front CP nearer toilets)
OR at 9.00 a.m. at Pagham Harbour Visitor Centre, Sidlesham (SZ856966 / PO20 7NE)