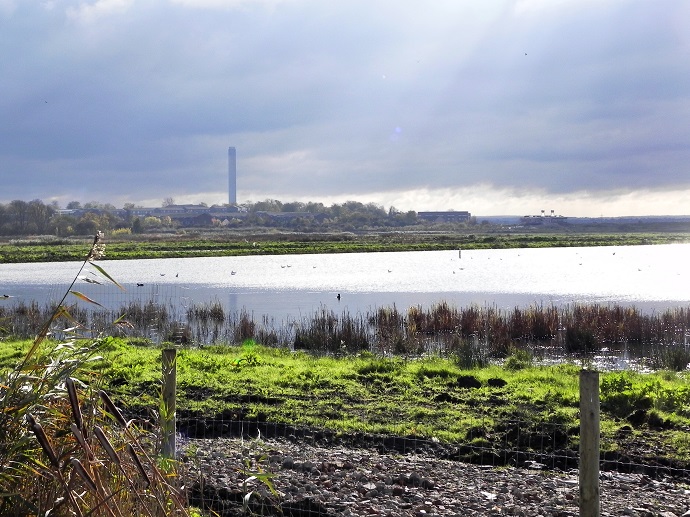 The setting of the reserve reminds us that it has been regenerated from an industrial past
Saturday 10th November 2018.          
This Thames-side reserve is something of an oasis in an area surrounded by the London sprawl, with marsh, pools and scrub which attract wildfowl, waders, gulls and passerines, including rarities. It is surprisingly close, via the M25.
Meet at 9.30 a.m. at the reserve  car park at New Tank Hill Rd (TQ547787/RM19 1SZ)