Walbury Hill, at nearly 300 m above sea level, is the highest chalk hill in Britain. It is worthy of a visit just for its tremendous views, north across the Kennet valley to the dip slope of the Berkshire Downs and east over Newbury and towards Reading and beyond, giving an unparalleled panorama of Berkshire. Its flat top, the site of an ancient hill fort, and well-wooded slopes, open farmland, scattered bushes and windblown trees attract a number of interesting species. The ridge from West Woodhay Down to Inkpen  Hill is worth exploring. On the top Grey Partridges and Corn Buntings are now scarce, but there are still plenty of Yellowhammers and Meadow Pipits. You can look down on soaring Red Kites, and Buzzards and sometimes scarcer raptors. Groups of between 10 and 20 Ravens are often seen.  During migration the hilltop and areas of scrub will often yield Wheatear, Whinchat, Ring Ouzel and Redstart.
At the bottom of the southern slope is Combe Wood, a SSSI Oak woodland with a coppiced Hazel understorey that is one of the few remaining breeding sites Willow Tits in the county.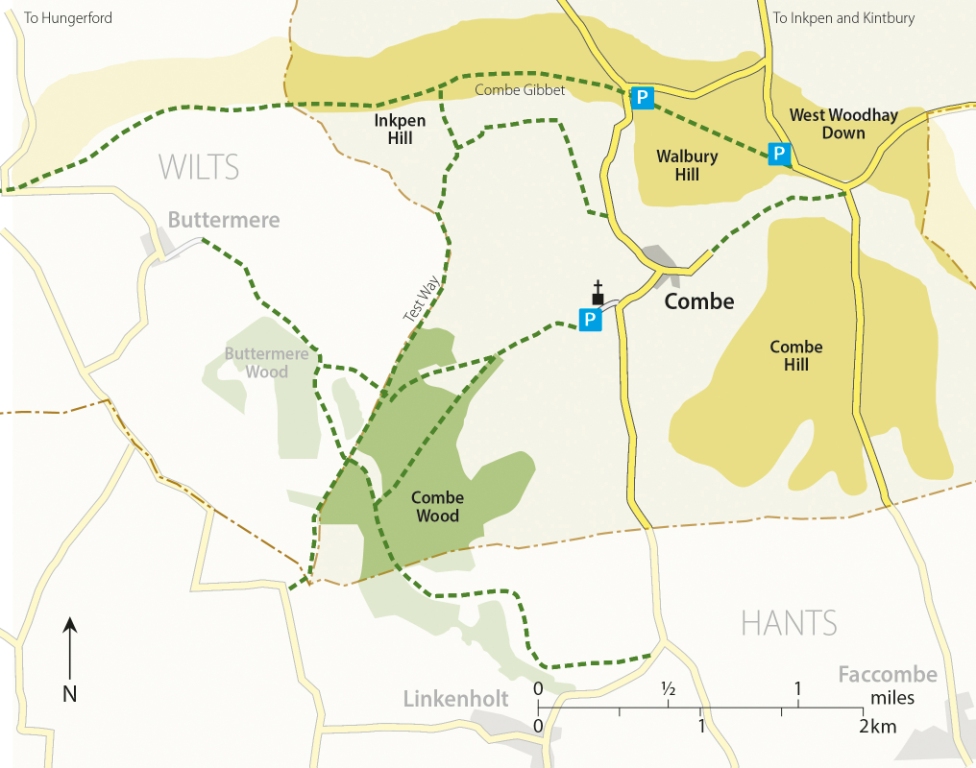 Access: park at West Woodhay ridge (SU 378 617) or nearer Combe Gibbet (SU 371 620). Do not use vehicles on the connecting track in wet or icy weather. For Combe Wood, park near church (SU 368 607).