Queen Mother Reservoir in the east of the County is the largest area of open water in Berkshire. With several other smaller stretches of water nearby, it attracts a wide range of water birds and waders, rarely seen elsewhere in Berkshire. A walk around the rim of the reservoir in migration periods will often provide passage waders and passerines scarce elsewhere in Berkshire and seabirds, including tubenoses cand skuas are sometimes found after storms. Rare visitors this century include Lesser Scaup, Roseate Tern, Sabines Gull, Grey-headed Wagtail and two Buff-bellied Pipits in December 2012.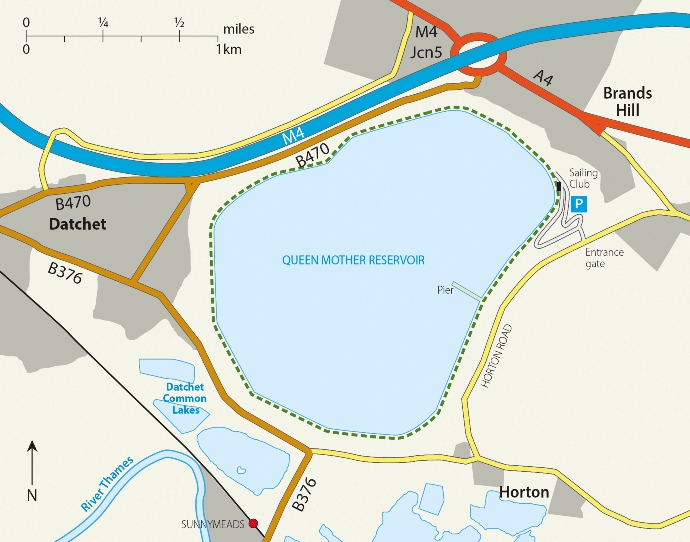 Access: Thames Water offers access to Queen Mother Reservoir for bird-watching through the Berkshire Ornithological Club under the conditions of a Thames Water Operational Safety Authorisation and licence issued to the Club. Under the licence the BOC may only issue permits to members, who must be bona fide bird-watchers and agree to abide by a number of conditions, which are explained in the QMR information sheet. Members wanting a permit should complete and sign the QMR permit application and bring it, together with a photo ID and separate proof of address to a BOC indoor meeting or send them to the Membership Secretary (address on form). There is no charge for the permit.
Access is restricted to the hours when Datchet Water Sailing Club is open, which can be checked on the DWSC website. DWSC uses a road blocker to stop exit from the site. When this is in use, you will need to ask DWSC reception for an exit pass. Regular visitors can ask Peter Newbound (tel 07867 900589) to arrange a DWSC membership card at the cost of £5. However, whilst DWSC's Covid 19 restrictions are in place, there will be no access until further notice.
BOC has a dedicated padlock on the main gate with a small number of keys, which allow keyholders access seven days a week from an hour before sunrise to an hour after sunset. Keys may be issued to members who visit QMR regularly. Exceptionally, in the event of a major rarity the key holders will endeavour to enable out of hours access to other members. Details will be communicated at the time.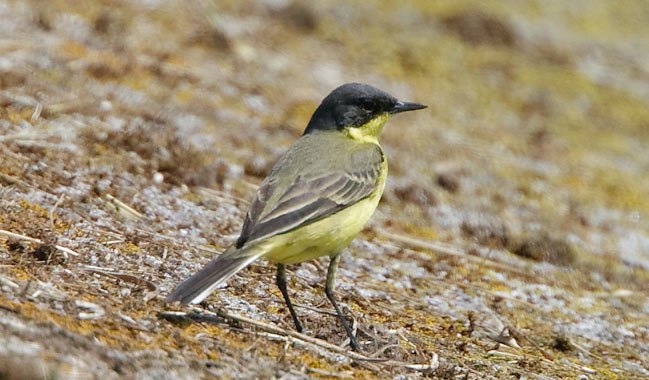 Grey-headed Wagtail, 30 May 2009, Mike McKee