The Jubilee River, a 11 km flood relief channel, was constructed in the 1990s and completed in 2002 to divert Thames floodwaters away from Windsor and Maidenhead. In one particular area, known as Dorney Wetlands, the channel was widened and designed as a wildlife refuge with reedbeds, scrapes and islands, new plantations, scrub and grassland, providing a wide range of habitats. The meadows towards Eton Wick, when flooded, may hold large numbers of waders and wildfowl. The sludge beds on Slough sewage works to the north of the river , which can only be seen distantly, attract many species of waders on passage.
County listers beware! The Berkshire county boundary with Buckinghamshire runs confusingly across this area.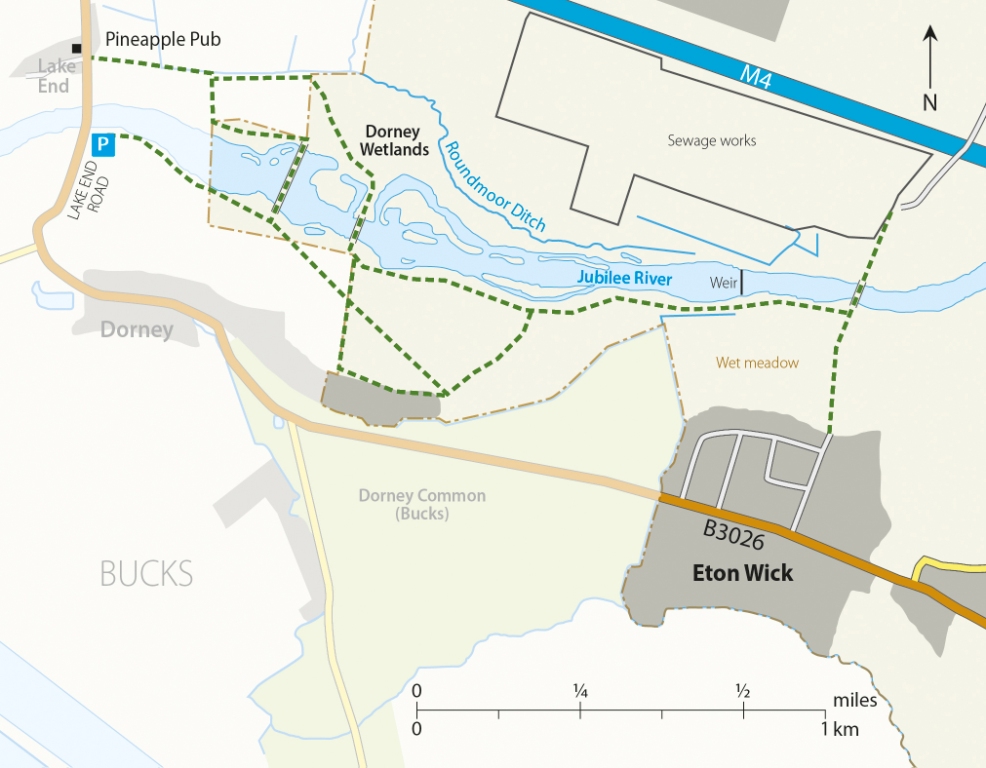 Access: Car park in Lake End Road, Bucks, (SU 929 795) or side roads in Eton Wick and take the county boundary footpath northwards (SU 943 786). Footpath and cycleway all along southern bank; short circular walk using two bridges 500 m east of Lake End Road (SU 935 795).
Facilities: on site: several viewing screens and information boards. Toilets at nearby Pineapple Pub 200 m north of car park.