A 28 hectare Local Nature Reserve lying to the east of Bracknell. The site comprises a small acidic reed-lined lake surrounded by Alder carr and mixed woodland, belonging to the Crown Estate. Stands of conifers, with oaks and Hornbeams, Rowan and Cherry, are edged with a small area of heath. This results in an interesting mix of bird species for such a small area. The pond is an SSSI and was once one of the largest reedbeds in East Berkshire, with interesting plants such as Round-leaved Sundew. A sinuous boardwalk forms much of the waymarked trail round the lake, and several footpaths cross the small woodland area.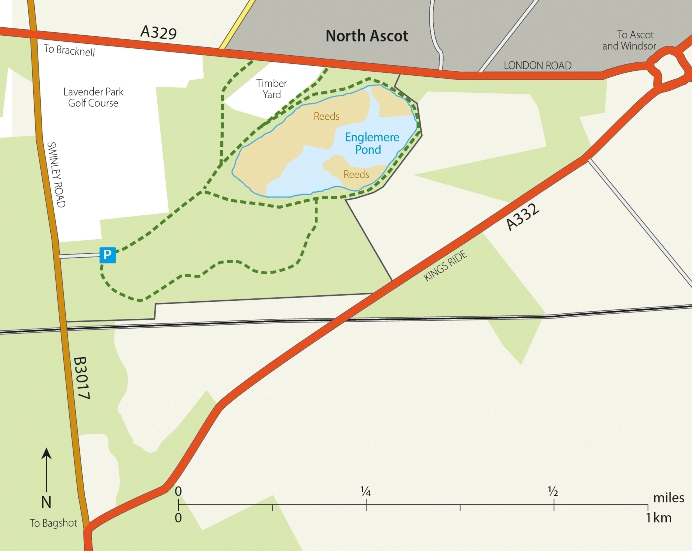 Access: A small car-park is available off the B3017 Swinley Rd (SU 902 686). The long-distance Three Castles Path runs through the reserve.
Facilities: None.
Web Information: A reserve leaflet and ramblers' map are available from Bracknell Forest Council.